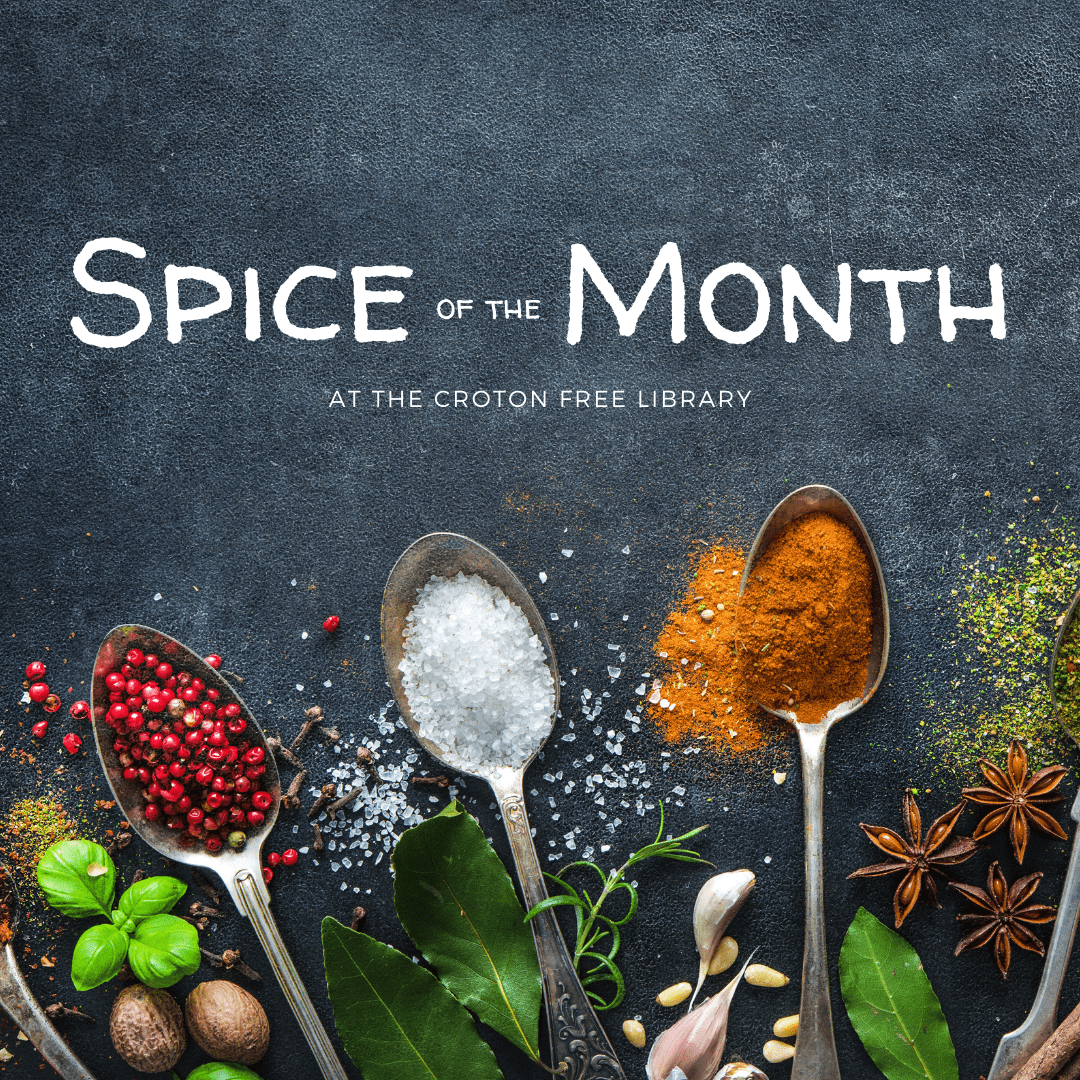 Spice of the Month Kit Pickup
Program Description
Event Details
For tweens, teens, & adults.
Get cooking with the Library! Together, we explore new spices, new cuisines, and new cultures.
Every month, pick up a kit that includes:
A sample of a featured spice
Background about the spice's origins
Recipes from our cookbook collection
New kits are released the first Monday of the month. First come, first served!
Visit our Spice of the Month page for more details.
Once you've tried out a new recipe using the spice, you can share it with the whole community using the hashtag #CrotonSpiceClub. Or email it to [email protected] and we might share it on our social media!