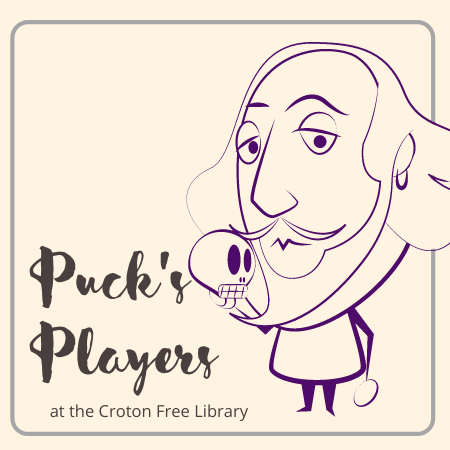 Puck's Players
Puck's Players is back! Middle-school-age students can experience Shakespeare's life and works through this fun weekly club. They'll read plays and poems, develop acting insight, and talk Shakespeare to their hearts' content (idiom courtesy of the Bard himself).
This club will meet in the Library's Creative Space and/or on the lawn of the Library, if weather allows.
Registration: None required, but please email [email protected] so we can send updates.