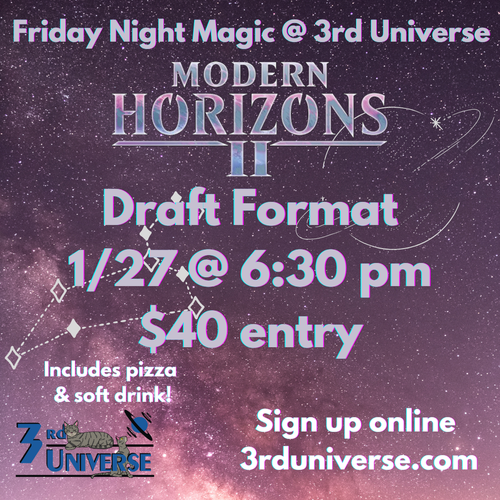 FNM Modern Horizons II Draft
Join 3rd Universe for a special Modern Horizons II draft! This draft is limited to thirty two players; each player will draft with three MH2 packs. Prize pool will include two packs (one MH2 draft booster, one TBD booster) added to the pool per player. Promos and other swag will be given out as well. Did we mention pizza & a soft drink are included? We will begin at 6:30 pm, however we ask that you arrive a bit earlier for check-in. Please message or call us if you have any questions!
If you have a food allergy, please let us know so we may accommodate you!
FNM Modern Horizons II Draft January 27th 6:30 pm — 3rd Universe